Always eager to help, Terry Pomerantz, the leader of the Pomerantz Foundation, appeals to the solidarity of everyone.
"We are going though a difficult experience. These are the times to show solidarity, courage and mutual support. COVID-19 is taking lives, closing schools and suspending the activities of several companies. We are all worried, and it's completely natural."
Terry continues: "Children who were in need yesterday are even more in need today and will be even more in need tomorrow. COVID-19 does not diminish in any way violence against women, on the contrary. It does not feed or shelter the homeless, on the contrary. It does not improve the lives of sick children, on the contrary."
"If you are not at-risk and are available, offer your help to organizations like Sun Youth, the emergency services of which remain open to the public. Moisson Montréal is also in urgent need of volunteers to ensure the distribution of food to 250 aid organizations. The West Island Women's Centre, Le Chaînon and several community groups also need your help!"
"All of these organizations strictly adhere to government public health guidelines on hygiene and social distancing. Let's unite with the health angels and become social angels to contribute to the well-being of children, women and families who are living much more difficult lives than we are in these times. All of these people are incredibly resilient. They deserve our support. So, together, let's take action to defeat COVID-19!"
The Pomerantz Foundation
Since its inception, the Pomerantz Foundation has donated over $5 million to more than 30 charity organizations that help underprivileged children who are sick or have a condition that makes them different. The Pomerantz Foundation is managed by volunteers who receive no remuneration.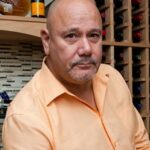 Entrepreneur and prominent figure in Montreal's real estate and manufacturing sectors, Terry Pomerantz approaches every aspect of life with heart and character. At the helm of Domfoam and T.R.A.M.S Property Management, he carries on his late father's legacy while dedicating his philanthropic commitment to the Pomerantz Foundation, which has been actively supporting children's causes since 1991.