Helping
"Since its creation in 1954, the mission of Sun Youth has been to help. Today, we are focusing our efforts on emergency services for vulnerable individuals and families. We want to help as many people as possible get out of precarious situations", stresses Ernie Rosa, who joined the Sun Youth organization 27 years ago.
How donations from the Pomerantz Foundation are used
Ernie adds: "If we continuously improve the quality and number of our interventions, it's thanks to the support of the Pomerantz Foundation, which donates $100,000 to our organization every year. We use this sum to achieve productivity gains by constantly updating our IT tools, managing our inventory and improving the quality of our buildings and our installations. All of this to better serve the people that call upon our services."
Emergency Services
Sun Youth delivers a wide assortment of targeted emergency services. These are temporary services that aim to help individuals and families in emergency situations, to solve major immediate issues. Once things are turned around, the individuals and families are able to regain their autonomy.
These services include, among others, food assistance, clothing assistance, the donation of school supplies to children as well as financial assistance to pay for medication or heating bills.
Vulnerable Clienteles
Sun Youth helps very specific vulnerable clienteles such as victims of crime, pregnant women, elderly people and, of course, underprivileged families among which are many single-parent families.
Just before the beginning of the school year, in the month of August, Sun Youth distributes new adult-size clothes as well as school supplies to kids from low-income families.
Terry Pomerantz and the Pomerantz Foundation's support
The unconditional support of Terry Pomerantz and the Pomerantz Foundation allows Sun Youth to manage its activities more efficiently by helping give us financial means that are as effective and flexible as those of a medium-size company. Sun Youth needing to invest less time and money into its operation means that it can put back this time and money into more than 100 services adapted to the specific needs of those supported by the organization.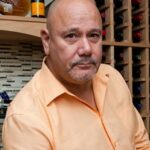 Entrepreneur and prominent figure in Montreal's real estate and manufacturing sectors, Terry Pomerantz approaches every aspect of life with heart and character. At the helm of Domfoam and T.R.A.M.S Property Management, he carries on his late father's legacy while dedicating his philanthropic commitment to the Pomerantz Foundation, which has been actively supporting children's causes since 1991.