The world of Italian pasta
Terry Pomerantz is fascinated by the diversity of Italian pasta. "It's amazing what the Italian culinary tradition has been able to create with just durum wheat flour, eggs and salt. »
The types of Italian pasta
In addition to spaghetti, lasagna and macaroni, the main types of Italian pasta include cannelloni, capellis, conchiglies (shells), farfalle, pennes, orecchiettes (small ears), tagliatelle, fusilli, as well as Terry Pomerantz's favorite pasta, linguini, fettucinis, pappardelle and ravioli, a recipe that Terry has already told us about.
How to make homemade fresh Italian pasta?
To make homemade fresh Italian pasta, you only need 3 ingredients: flour, eggs and salt.
It is best to use a mixture of Italian 00 flour and wheat semolina to make your fresh pasta. You can replace the Italian flour with organic Quebec flour. Its very fine texture is very similar to that of 00 flour.
As for eggs, we suggest you make your Italian pasta with eggs from free-range hens or organic eggs. Use one egg per 100 g of flour.
When you prepare the dough by hand, it will seem grainy at first. The more you work it, the smoother it will become. It is not necessary to add too much water. When the dough is smooth, let it rest for 30 to 60 minutes.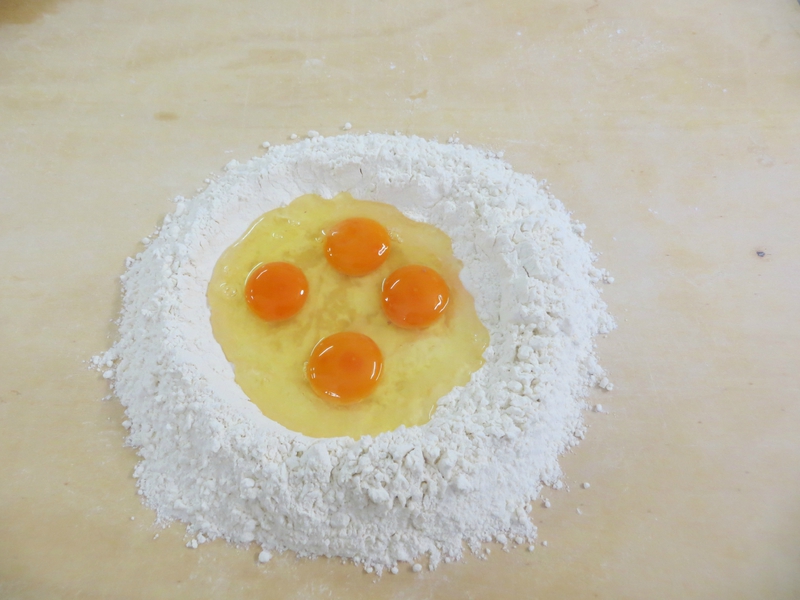 Fresh homemade Italian egg pasta
Here's a simple recipe for egg dough, Terry Pomerantz's favourite pasta.
Ingredients (4 persons):
400 g of T55 flour
4 medium eggs
A pinch of salt
Preparing egg pasta
Pour the sifted flour on the work surface.
Gather the flour into small mounds.
In the center of the small mound of flour, dig a well and add the salt.
Pour the eggs into the well.
Beat the eggs with a fork and stir in the flour.
Knead the flour with your fingertips until the dough softens.
Pour flour on the worktop again.
Using the palms of your hands, knead the dough for at least 15 minutes, folding it in until it is smooth and air bubbles form.
If the dough is too liquid, add flour. If the dough is too hard, add 2 tablespoons of warm water.
Form a ball with the dough.
Place the ball of dough in a storage bag and empty the air out.
Let it rest for at least 5 minutes.
Creating the shape of the pasta
On the lightly floured work surface, roll out the dough with a rolling pin, pushing from the center towards the edges.
Continue to roll out the dough to a very thin sheet of about 0.
To make the size of dough you want, roll out the sheet and cut it to the desired size.
Make strips of pasta 5 to 7 mm thick for tagliatelle, 2 to 3 mm for tagliolinis and 1.5 to 2 cm for pappardelles.
For lasagne and cannelloni, cut rectangles of 15×10 cm.
Once the dough is cut, roll and stuff the cannelloni.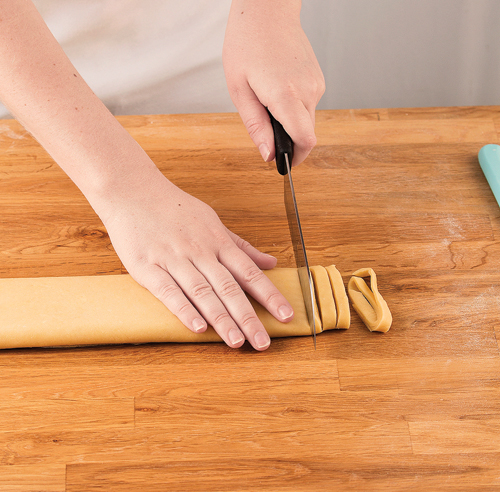 Fridge or freezer?
Fresh pasta contains raw eggs; do not keep it more than one day in the fridge. If you have cooked it, your fresh pasta will keep for 3 or 4 days in the fridge and 2 months in the freezer.
If your mouth is watering, dip your fresh homemade pasta in a large pot of boiling salted water until al dente, drain, cover with your homemade sauce, open a nice Chianti and toast to the happiness of eating well.
Buon appetito!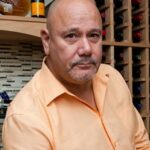 Entrepreneur and prominent figure in Montreal's real estate and manufacturing sectors, Terry Pomerantz approaches every aspect of life with heart and character. At the helm of Domfoam and T.R.A.M.S Property Management, he carries on his late father's legacy while dedicating his philanthropic commitment to the Pomerantz Foundation, which has been actively supporting children's causes since 1991.