20 % hickory. "I always use organic hardwood charcoal. Oak and hickory quickly produce high heat levels and burn between 4 to 6 hours. Organic wood charcoal does not contain any chemicals or additives that give your food a fuel-like flavor.
Great wood, great taste
When Terry Pomerantz wishes to boost smoke flavours in whatever he's grilling, he adds charcoal wood chips.
For example, maple and acacia wood chips add sweet flavors to chicken and other white meats.
Mesquite wood chips, an indigenous essence found in the South-West of the United-States and Mexico, add a powerfully sweet flavor that is ideal for steaks.
As for apple, pear and cherry trees, they give pork, poultry and fish a light fruity flavor.
What would should be used for smoking on the BBQ?
Beech and oak will give smoked meats a nice subtle taste. On the other hand, Terry Pomerantz does not recommend oak to smoke fish. Oak will give too strong a taste to smoked fish.
As for fruit trees like apple and pear, they will imbue your meats and fish with a light sweet taste.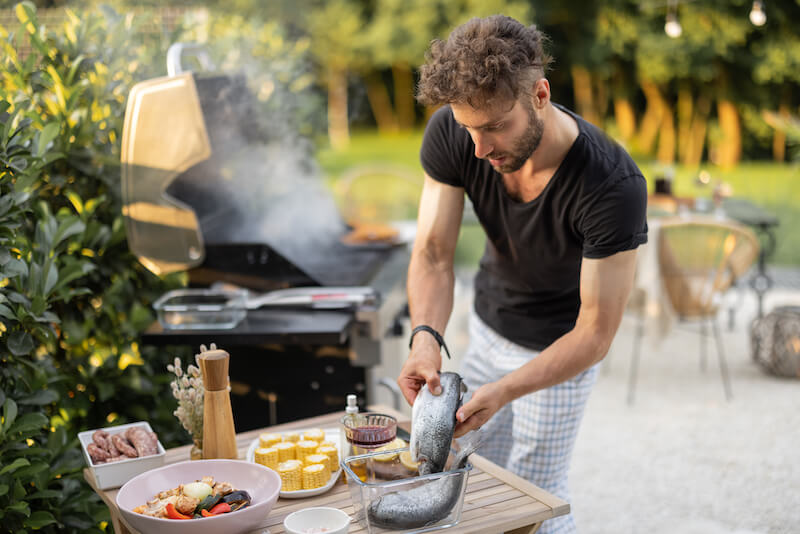 What woods not to use
Whether for grilling or smoking your meat and fish, terry does not recommend resinous woods like pine, fir or cedar. "These woods are a definite NO! They burn too quickly, make too much smoke, and the smell is too strong. They will give your meats and fish a flavor you won't like."
Amount of wood and heat
"It is better to put more charcoal in your barbecue rather than less. Cooking meats at too low a heat could be a real disaster. Your T-bone or pork tenderloin will simmer instead of grill", warns Terry.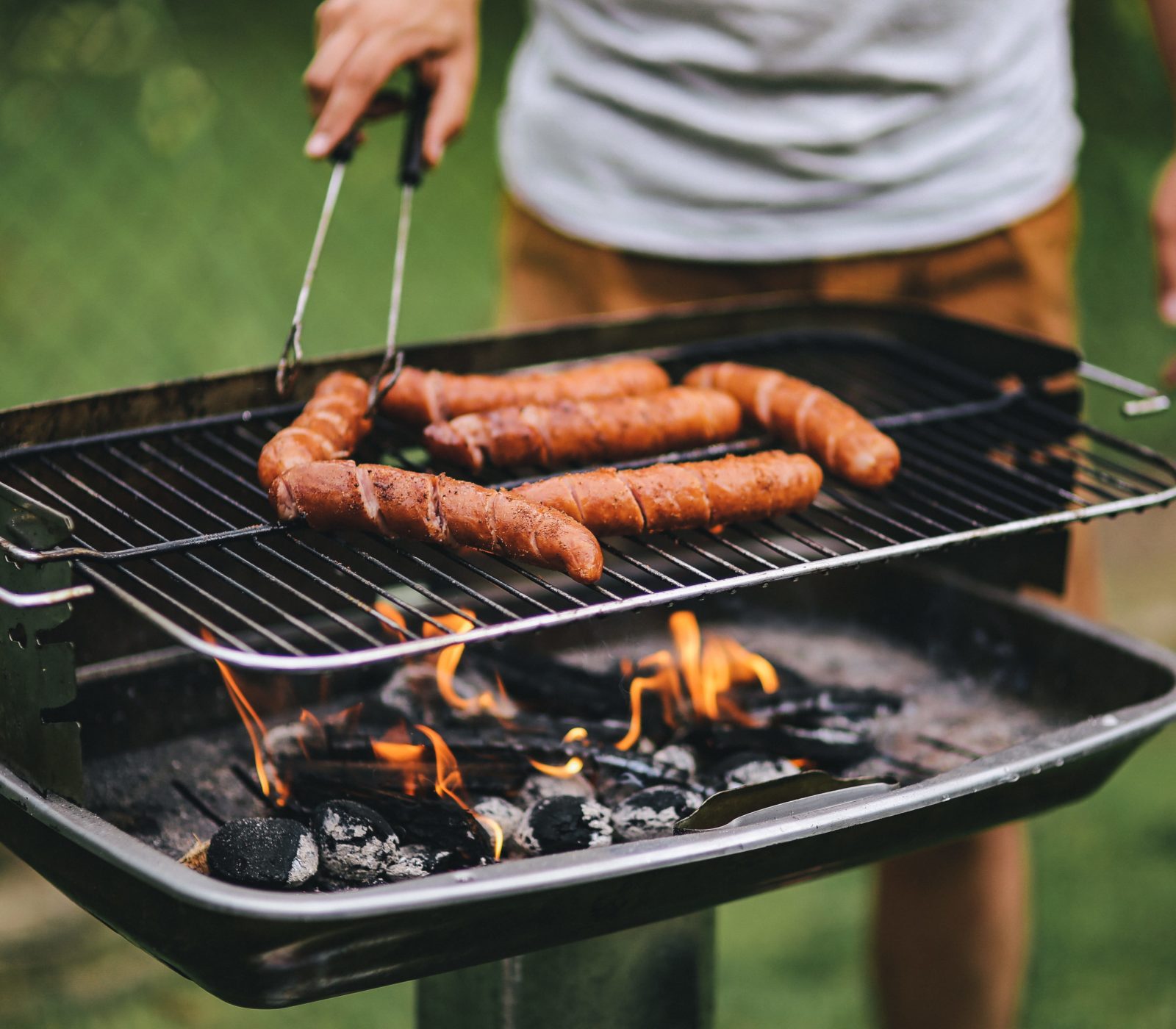 A few safety precautions for the barbecue
You must set up your barbecue outside the house, where it is protected from the wind;
Make sure it isn't too close to your house;
Make sure your children never get close!
Pick a spot where there is no fire hazard close or any risk of fire (far from electric ducts of any kind, gas or shed);
Make sure there are no trees or foliage above the barbecue. You must avoid placing your barbecue under a resinous tree (pine, fir, spruce or cedar) at all cost;¸
Always clean your barbecue, after each use.
Terry Pomerantz is "always watching the barbecue, even when cooking time is over. If I must leave, I make sure the top is down. If you must shut off the barbecue quickly, do not use water. It is best to put ashes you have emptied from previous meals onto the charcoal."