In this time of COVID, Terry Pomerantz invites us to support the families of underprivileged children to prepare for the back-to-school season by helping them get the school supplies they need.
"With the economy slowing down for several more months, families with school-aged children who are in need today may not have been in need last year. Since the beginning of the pandemic, many parents have lost their jobs. All the help from governments does not fully replace lost wages and many families are struggling to pay their rent and even lack food. In these conditions, how do you expect parents to find the money to buy the school supplies their children need? Many underprivileged families need our financial help to make the back-to-school year 2020 a success for all children in Quebec!".
The cost of going back to school
In public schools, although educational services are free at the elementary and secondary levels, it is estimated that by the start of the 2020 school year, parents will pay $600 to $1,000 per child in fees of all kinds.
School supplies (pencils, markers, exercise books, drawing pencils, scissors, eraser, glue, school bags): $200 to $300
Clothes/uniforms: $150 to $300
Physical education clothing and running shoes: $150 to $300
Calculators, padlocks, other: $100
"Imagine what all this means for single-parent families! Without financial, food and material assistance, no one in such a situation can provide a minimum education for their children, even the public," Terry added.
Organizations that help with the back-to-school season
Several organizations help children in need go back to school, including Sun Youth. Various Magasins-Partage distribute school supplies to children from families in need in 19 Montreal neighbourhoods. This year, the Magasins-Partage are also giving reusable bottles and masks to each child.
The Fondation pour les élèves de Montréal assists companies and organizations whose employees wish to take action by organizing a collection of school supplies, school bags, lunch boxes, books and sports equipment. The support services of this foundation allow you to donate directly to a school in your neighbourhood.
Access to books
It is often thanks to the classroom library that elementary school children will develop a taste for reading. And it is often the only place where underprivileged children will have access to books!
Every year, the organization The Gift of Reading invites the general public to donate new children's books at one of the 250 collection points in Quebec. The books collected are distributed to children aged 12 and under living in disadvantaged areas in most regions of Quebec. The Gift of Reading aims to prevent the reading and writing difficulties that too often lead these children to drop out of school and illiteracy.
As you can see, there are several organizations where you can donate school supplies. "All your donations to help these children can help lift them out of poverty. Well educated, all these children will build their new and better world which, let's hope, will be more just for all. By helping children today, they learn to pay it forward," concludes Terry, leader of the Pomerantz Foundation.
The Pomerantz Family Foundation's mission is to help children in need and children who are different.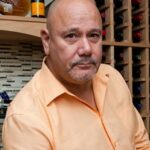 Entrepreneur and prominent figure in Montreal's real estate and manufacturing sectors, Terry Pomerantz approaches every aspect of life with heart and character. At the helm of Domfoam and T.R.A.M.S Property Management, he carries on his late father's legacy while dedicating his philanthropic commitment to the Pomerantz Foundation, which has been actively supporting children's causes since 1991.