According to Terry Pomerantz, the importance of family is crucial. "Family support is the best social insurance program that exists. What serves to show you that you can truly rely on your family members, is that they will be there for you even when it is unthinkably hard. When that happens, it becomes the best family therapy that exists. When life gets harder than what you feel you can handle, family will never give up on you."
The definition of family
Sylvie Verdière, psychologist, gives us a very modern definition of family: "Family is much more than a group of individuals who share a common physical and psychological space. It is a natural social system with properties, its own set of rules, prescribed roles for each of its members and a structured power system."
The role family plays
Amongst the multiple roles a family plays, learning about relationships between people is essential. Children learn, amongst other things:
How to share (space, toys, emotions);
How to socialize (with siblings and friends);
How to take responsibilities towards others (siblings, cousins, friends);
Learn about new languages and cultures with multicultural families, in daycare, at school and with friends;
How to become familiar with environmentally friendly life habits.
How to prioritize family and reinforce ties?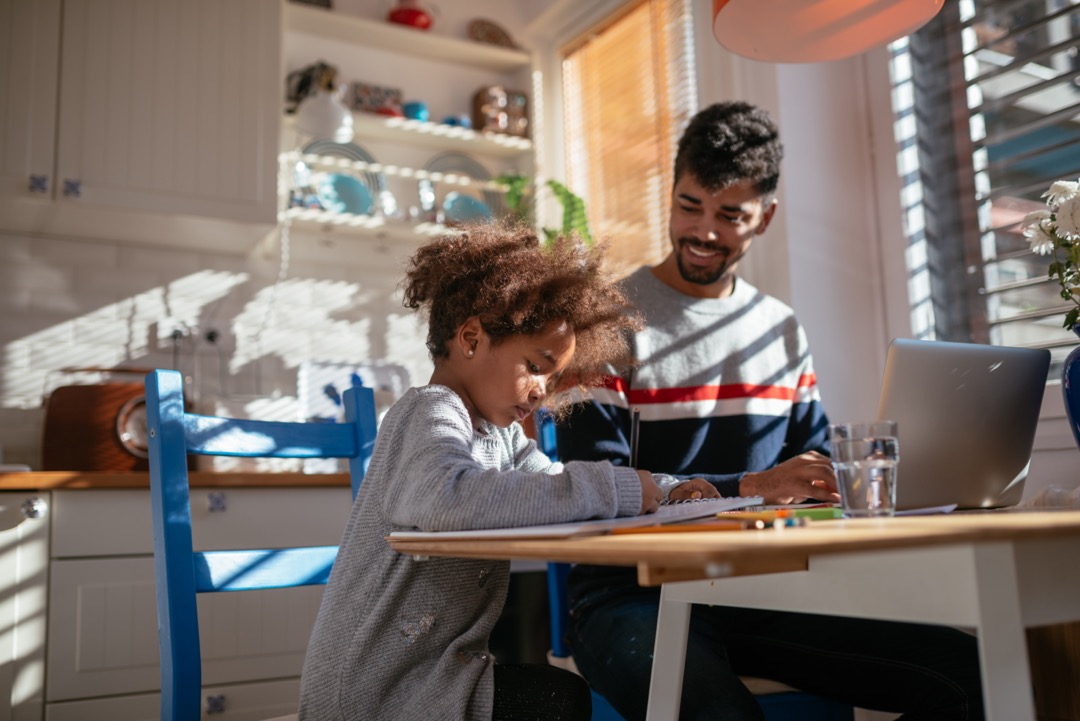 Activities that encourage family cohesion
Amongst the main activities for family cohesion presented by the Pomerantz Foundation, other than meals, board games and sports activities, there are healthy habits and the numerous possibilities offered by social networks and media.
Healthy habits
In order to build solid family ties, you must adopt "healthy habits" like saying good morning, sharing breakfast, cleaning together, or spending time brunching on Sundays with the whole family.
Although simple and fun family activities like board games, bowling or a stroll in the neighborhood with the kids strengthen ties, you can also organize themed movie nights like Super Hero night, Halloween night or Christmas movie night and watch all of the classics together.
New media
Apps like Video Messenger, Zoom, WhatsApp and Skype allow you to connect with your close ones in real time video. When used properly, these apps can be truly beneficial to strengthen bonds with family members whose jobs, studies or love relationships have taken them further away physically from the rest of the family. You can also organize online family reunions and play games together.
Family Therapy
If, however, despite all of your best efforts you still feel like something is off with your family, do not hesitate to reach out to a family therapist for help.
Whether it is due to how one of your children is behaving, trouble communicating between parents or partners, a problem related to finances or addiction, there are several different types of therapies that can help families stick together.
Solutions
Problems with how a child is behaving in school or at home: the A.J.E program
Agressive child: the Naitre et grandir website;
Family finances. You can find lots of advice on how to plan for a family budget on the web. If you prefer, do not hesitate to consult with a financial advisor;
Addictions (drogs, alcohol, medication):
Conclusion
The importance of family is one of the key elements that motivates the Pomerantz Foundation to help organizations like Sun Youth who supports families and children in need. Food and social safety is essential to healthy family bonds. "When children feel forced to work to help the family survive, it is possible that they might be tempted to make easy money. That is a very slippery –and dangerous- slope. Our help can contribute greatly to building healthy family bonds and cohesion," says Terry Pomerantz.